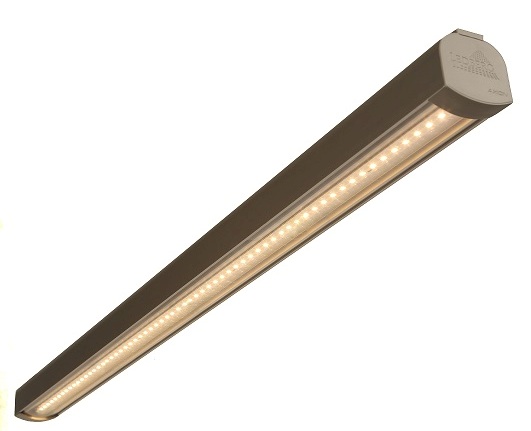 AXION – Professional LED Lighting

high LED luminous efficiency (up to 207 lm/W)
LED light source lifetime: min. 100,000 h
electrical power: 100W / 80 W / 72 W / 50W / 35W
colour temperature: 3,000K / 4,000K / 5,000K / 6,500K
luminaires length: 2980 mm / 2474 mm / 1984 mm / 1504 mm / 1004 mm
voltage power supply: AC 230 V
ingress protection: IP 54
internal power supply system
lampshade: transparent or matte
100% ecological project
low operating costs
CO2 emission reduction
intelligent DALI lighting (option)
Product data sheet
AXION lighting fixture is an innovative lighting product of the LEDBERG company. Thanks to the LED technology the luminaire has a very low power consumption, professional quality and a compact and aesthetic design. AXION light fixtures are designed to replace an older type of lighting (fluorescent, incandescent and other lighting fixtures). Revolutionary technology of light distribution leads to the optimal spreading of light. Modular design and different lengths of AXION fixtures allow you to design a lighting system for each type of space.
AXION lighting fixtures are ideal for use in areas with high demands on light quality, in particular: technological buildings (production halls, repair shops, warehouses, garages), commercial pavilions, shops, supermarkets, shopping centres, public utility buildings (hospitals, kindergartens, schools, gymnasiums, offices).
AXION – Professional LED Lighting for Industry
AXION lamp body is made of aluminum and is protected by anodizing. Top-quality LEDs provide long-term trouble-free operation. Extra protection and luminous efficiency is ensured by thermal heat conductive foil placed between the body and the LED module. Quick and easy installation is possible due to the fact that the lamp body is integrated with a light source and a specially designed power system. AXION fixtures have mounting brackets, so that the lamp are connected to one another, allowing you to create a line of light.